Protect your business data with robust Cyber Security_
Cyber Security threats were at an all-time high pre-pandemic and since the introduction of remote working, the threats and risks continue to grow at a rapid rate. In an ever-evolving cyber landscape, organisations of all sizes are facing increased threats to their sensitive business and client data. Infinity Group's wide range of cyber security consultancy services provide protection from that.
Never assume you are protected
As a result, businesses of all sizes find themselves navigating through waters where they may not have the right equipment, or knowledge to protect themselves.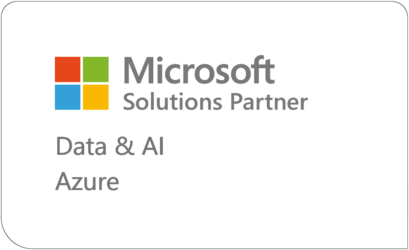 We deploy market leading Cyber Security_
At Infinity Group, our specialist IT Consultants provide a wide range of Cyber Security solutions. Our consultants will fully tailor these to your business needs.
Our Cyber Security consultancy services
Our expert team of consultants look at all areas of cyber security. This includes conducting GDPR Audits, designing bespoke IT Security Strategies and helping develop Disaster Recovery and Backup data solutions. They'll also help your business with the Cyber Essentials Certification.
Cyber Security in London
Our team of Cyber Security Consultants are based in the heart of central London. Whether remotely or onsite, our team can help seamlessly mitigate cyber security risks using specialist technologies in line with best practise and the General Data Protection Regulation (GDPR) framework.
Since 2018, when the EU's General Data Protection Regulation (GDPR) came into force, it is now crucial that organisations keep their data safe and secure or face a significant fine.
Highly certified in GDPR compliance
We have a team of certified GDPR Consultants in London who will help you to understand the actual and potential risks your organisation faces, and to implement robust controls to mitigate risk in proportion to the threat they pose.
We are proud to be recognised by Microsoft as an official GDPR Consultancy partner in the UK. Our team of certified GDPR experts provide GDPR Audits for many of our clients as well as ongoing consultancy.
Virtual Cyber Security Consultancy
As one of the leading IT Security Companies in London, we also provide Virtual Cyber Security Consultancy for our larger clients as well as working alongside their nominated Data Protection Officer.
Disaster Recovery Solutions
Our Disaster Recovery solutions focus on keeping your business running in the event of fire, theft or a Malware attack. With a Disaster Recovery & Backup plan in place your business will be more prepared in the event of disaster. This will minimise  business downtime and safeguard your business data.
Added peace of mind
More importantly, you'll be guaranteed peace of mind that your business assets are safe, protected and can be immediately restored should the need ever arise.
Cyber Security Strategy Formulation
Implementing a robust IT Security strategy means controlling three pillars: people, processes and technology. This approach helps organisations defend themselves from both highly organised attacks and common threats that occur internally, such as accidental breaches and human error.
Cyber Security strategy 
Our Cyber Security Consultants will work with you to design or strengthen an existing Cyber Security Strategy, and more importantly, help you implement the necessary tools and processes to action.
Cloud and Hybrid backup Solutions
Our team of experienced Cyber Security Consultants offer a wide range of onsite, Cloud and Hybrid Cloud backup solutions.
Cloud technologies
Using the latest Cloud technologies, such as Microsoft Azure, Altaro and Datto they will design a business continuity solution that can be easily implemented and minimises a wide range of risks. This will give you added peace of mind that in the event of a disaster, your data can be recovered quickly and easily with minimal disruption to the business
We would love
to hear from you_
Our specialist team of consultants look forward to discussing your requirements in more detail and we have three easy ways to get in touch.
Call us: 03454504600
Complete our contact form
Live chat now: Via the pop up