IT support for businesses working remotely, hybrid or solely in the office_
With many businesses continuing to work remotely or implementing a hybrid setup, access to fast IT support is a must have for employees. We have carefully designed a range of packages to suit your companies specific needs. Strategically designed, our three levels of flexible packages have been developed to support businesses of all types and sizes.
Speak to a specialist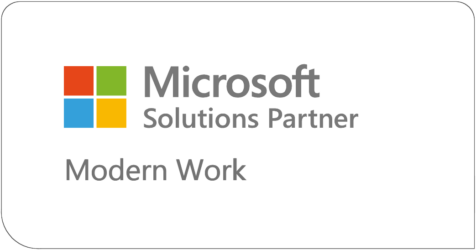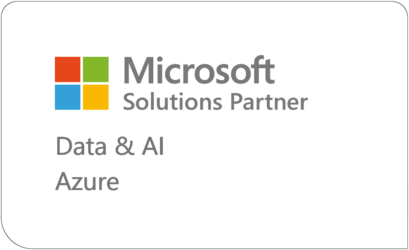 Efficient IT Support for businesses in London and the whole UK_
We are proud to be one of only a few Microsoft partners in the UK which hold solution designations across M365, D365 and Azure. Alongside our IT services, we offer a wide range of specialist IT consultancy services including:
Speak to a specialist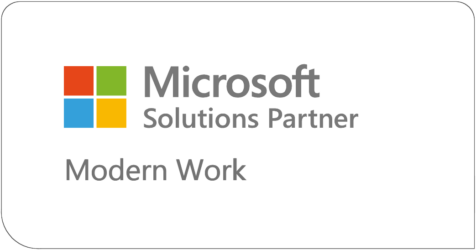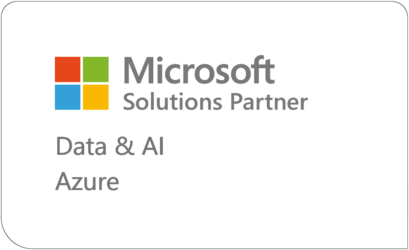 The benefits of our business IT support services_
Quick response times coupled with an efficient Service Desk_
Speed of resolution is at the forefront of our Service desk performance which is why when customers call, we answer in under 1 minute. We also focus on the quick resolution of tickets to minimise disruption for our customers.
Speak to a specialist
Delivering consistent customer service excellence_
It's not by chance, that for the past 3 years we have consistently been awarded for delivering customer service excellence by Feefo. Our commitment to customer service has been reflected in the quality and efficiency of our work.
Recently awarded the Feefo Platinum Trusted Service Award, our 2700+ live customer reviews set us apart as the leading provider of business IT support in London.
Market leading managed IT support services_
Our market leading Managed IT services are accredited by some of the world's leading IT vendors, such as Microsoft, Cisco, Cisco Meraki and Sophos. We have a specialist internal IT Consultancy and Cyber security consultancy team to enable us deliver a full service managed service offering to improve your business performance.
Business IT support to boost performance
Whether you require fully managed IT support or want to bolster the capabilities of your internal IT team, our specialist service desk can deliver expert, fast and reliable IT services tailored to your business requirements.
Flexible IT contracts to meet business needs
Our flexible range of contracts, give you peace of mind that your IT support needs are managed efficiently. Whether operating from the office, remotely, or functioning as a hybrid, we ensure the seamless functioning of your entire workforce.
Speak to a specialist
What do you get with our IT support services_
Access our Service Desk around the clock_
Our Business IT solutions provide a wealth of benefits. Standard cover is available 7.00am – 7.00pm Monday to Friday.
Our Service Desk hours are however flexible and equipped to provide extended services including weekend and 24/7 cover for those customers who require higher levels of support.
An Account Manager to strategically guide you_
Each business client is assigned an Account Manager as their first point of contact and to undertake quarterly review meetings.
These help to ensure your Support Service and Strategy are kept on track to achieve your company goals. We work hard to provide the most comprehensive level of IT Support that companies need.
Strict service levels and IT Security best practice_
Every IT Support contract includes unlimited remote support for all staff where they can quickly speak directly to an Engineer.
All our support Engineers adhere to strict, agreed SLAs and a standard level of IT Security. This includes proactive server, PC, Switches/Access Point/Router and Firewall monitoring and patch and system management.
Our Service Desk is fully versed in Microsoft 365_
Our consultancy team have specialist knowledge across the Microsoft product stack which includes Microsoft 365, Dynamics 365, Azure.
Learn more
1 Min
average call response time
71 %
first contact fix rate
96 %
customer satisfaction
What makes us one of the UK's leading IT support companies_
IT Support for all sizes and types of business_
Our IT services and solutions provide a wealth of business benefits for companies of all sizes. We have provided support for companies across multiple verticals, including but not limited to Professional Services, Hospitality, Finance, Healthcare and Not for Profits.
A seamless and efficient onboarding process_
Once we have on-boarded a new client, 95% of our support can be undertaken remotely via the Service Desk this ensures we provide fast and efficient IT support and services. If an emergency on site visit is required, this can be quickly arranged and one of our large team of field engineers will be there to assist.
A strategic approach to IT that's future-proofed_
To help strategically guide our clients, each client is assigned a technical Account Manager.
Our Account Managers are experienced in providing the high quality service that companies need; they will work alongside you and our IT Consultancy team to design your IT Roadmap for both now and for the future.
Significantly reduce your IT overheads_
In-house IT Teams require training and R&D in order to stay up to date on the latest business technologies. By outsourcing your business IT, you eliminate the need to employ an expensive team of IT professionals and you'll only need to pay for the level of support your business requires as a manageable fixed monthly cost.
Harness the experience of a team of IT specialists_
Our large team of Support Engineers are experts at providing business IT Services tailored to your business. They are Microsoft certified, giving you peace of mind that you are receiving the highest level of expertise to tackle and resolve your IT issues and they'll always use best practice methods.
Increase efficiency whilst decreasing risk_
If you are looking to switch IT providers, our Consultants have an extensive level of expertise across the leading vendors. They can quickly implement solutions a lot faster than any in-house team. We understand how important effective IT services are to enterprise.
Customer Service Excellence_
We're incredibly proud to be recognised by Feefo as a Platinum Trusted Service provider. Testament to our client first approach across Infinity Group.
Clients we have helped deliver a Modern Workplace_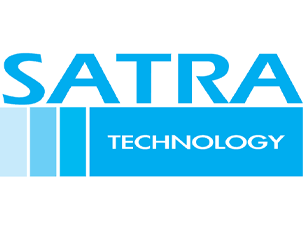 IT Support FAQs
What is IT Support?
IT support refers to the range of services provided to assist users in resolving problems or challenges related to computer systems, software, and hardware. This can encompass troubleshooting technical issues, maintaining hardware and software configurations, ensuring network connectivity, installing and updating software applications, and providing guidance on IT best practices. IT support can be offered in various ways, including helpdesks, on-site technicians, or remote support via phone, chat, or remote desktop tools.
Can IT Support increase business productivity?
IT support can increase business productivity in several ways:
Minimised Downtime: Quick resolution of technical issues ensures that employees experience minimal disruptions, allowing them to focus on their core tasks.
Optimised Systems: Regular maintenance and updates ensure that systems run smoothly and efficiently, reducing lags or performance issues.
Secure Environment: By providing cybersecurity solutions and educating users about best practices, IT support helps protect businesses from potential threats, ensuring data integrity and availability.
Infrastructure Scalability: IT support can help businesses scale their tech infrastructure as they grow, ensuring they have the necessary resources without over-investing.
Data Management: Effective backup and recovery solutions ensure data safety, and data management practices can lead to better decision-making.
Integration of Tools: IT support can assist in integrating different software solutions, ensuring seamless data flow and reducing manual work.
What are the benefits of our IT Support services?
Fast response times – we aim to answer all support calls within a minute.
Customer service excellence – Ranked as a Platinum trusted provider by Feefo for 3 years worth of consistent customer reviews.
Our unlimited remote support service means you can call us as many times as you like and speak direct with our certified engineers.
We are specialists across the Microsoft stack of business applications.
We are ISO 27001, 9001 and 14001 certified demonstrating high levels of compliance.
When does a business need IT Support?
Lack of In-House Expertise: If the current staff doesn't possess the required IT knowledge or if it's not cost-effective to maintain a full-time in-house IT team.
Start-up Phase: As soon as a business begins to rely on technology for operations, even if it's just for email or basic computing tasks.
Growth & Scaling: When a business expands, adding more employees or locations, the complexity of its IT infrastructure often grows as well.
System Failures: Experiencing frequent downtimes, slow system responses, or other recurring technical problems.
Security Concerns: If there's a threat of cyberattacks, data breaches, or malware, or if the business handles sensitive customer data.
Software/Hardware Upgrades: When introducing new software, hardware, or transitioning to cloud-based services, expertise might be needed for seamless integration.
Regulatory Compliance: Industries with strict regulatory requirements for data security and privacy may require specialised IT support to ensure compliance.
Digital Transformation: When a business decides to modernise its operations, processes, or customer interactions through technology.
Data Management Needs: As data becomes crucial for decision-making, businesses may need IT support for effective data storage, backup, and recovery.
Desire for Proactive Maintenance: To ensure systems are regularly updated, monitored, and optimised for performance.
Which areas of the country do we provide IT support cover?
The majority of our support is done remotely. Our central London office at London Bridge covers all areas of London whilst our Kent office covers all areas of greater London and beyond.
How much does IT Support cost?
The cost of IT support varies widely based on factors like service scope, company size, and complexity of systems. Small businesses might spend a few hundred pounds per-month for basic services, while larger businesses can invest thousands. Pricing models include hourly rates, fixed monthly fees, per-user/device charges, or project-based costs. Additionally, cloud-based solutions offer scalable options with monthly subscriptions. It's crucial to assess specific needs and consult IT experts or vendors to determine accurate costs tailored to the organisation's requirements.
We would love
to hear from you_
Our specialist team of consultants look forward to discussing your requirements in more detail and we have three easy ways to get in touch.
Call us: 03454504600
Complete our contact form
Live chat now: Via the pop up