Design and build business applications using Microsoft Power Apps_
Infinity Group lead by example and use Power Apps in-house to drastically improve our business operations and processes. We've developed multiple, powerful solutions such as our company-wide Power App to capture, log and track expenses.
Microsoft Power Apps, part of the Power Platform, also comprises of Power Automate, Power BI and Power Virtual Agents. Microsoft Power Apps are a suite of applications, services, connectors and a data platform that provides users with a rapid application development environment to build custom applications to benefit your business.
Speak to us about Power Apps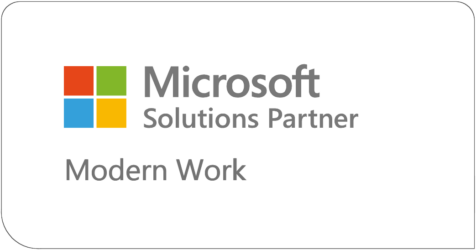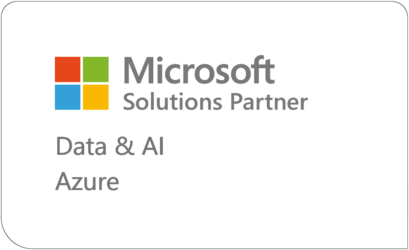 The key benefits of Microsoft Power Apps_
The advantages of developing Microsoft Power Apps_
Fast development with low/no-code
Users can build and launch their applications straight away by accelerating the development process with pre-built templates, drag and drop functionality and quick sharing and publishing capabilities. Infinity Group have the expertise to speed this process up even further and can continually improve the applications as it matures with your organisation.
With ever-changing developments, Power Apps is updated with Wave 1 and Wave 2 releases regularly.
Business Applications powered by AI
Power Apps offer a wealth of benefits including highly advanced functionality that would previously be only available and usable by professional developers. Now, users can even use pre-built AI components to create highly intelligent machine learning solutions that will revolutionise the way that you work.
Speak to a specialist
Customer Service Excellence_
We're incredibly proud to be recognised by Feefo as a Platinum Trusted Service provider. Testament to our client first approach across Infinity Group.
Microsoft Power Apps implementation_
Infinity Group are experts in navigating, building and training end-users on Power Apps. We work closely with our customers to understand their organisations and ensure that we build timesaving, intuitive and cost-effective business applications that will transform the way that they work on a day to day basis. We can connect up your disparate systems and third-party applications with custom-built Power Apps that will provide you with a robust and scalable digital ecosystem.
Our flexibility, professionalism and certified expertise allows us as a Microsoft Solutions Partner to deliver the highest level of service when working, collaborating and helping our clients to make the most from their unique applications.
Speak to us about Power Apps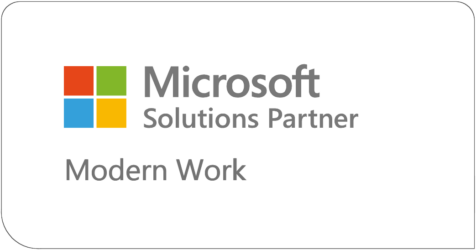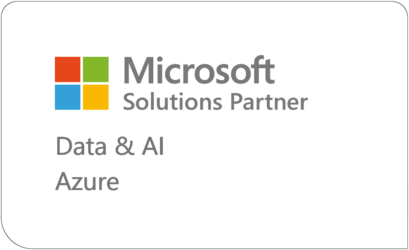 Microsoft Power Apps FAQs
What is Microsoft Power Apps?
Microsoft Power Apps is a low code development framework which facilitates building business applications. From simple, interface driven, canvas apps, to complex, data based, model driven apps, Power Apps offers a vast toolkit to build apps fast. Complete with an extensive governance and security framework, Power Apps offers a solution to fulfil almost every business need.
What is Microsoft Power Apps used for?
Power Apps can be used to fulfil a variety of use cases within businesses, from replacing legacy paper forms, to complex line of business applications. Power Apps offers a secure a flexible low code development framework to accelerate app development for almost any scenario.
How to build a Microsoft Power App?
Power Apps are build using Microsoft's 'Maker Portal', a secure, online, low code, development environment with a drag and drop user interface designer. Whether you are an end user, business analyst, or pro developer, the tools within the maker portal make it quick and easy to build robust, scalable, applications for your business.
How much is Microsoft Power Apps?
Power Apps licencing is included with some Office 365 plans, but can be purchased standalone for £16.40 per user per month, allowing a user to build and run an unlimited number of apps. You can also purchase 'per app' plans for users only running one app, which cost £4.10 per user per month.
Is PowerApps free with Microsoft 365?
Power Apps licencing is included in Office 365 E1 and above subscriptions with some limitations.
Speak to us about your Power Platform project_
Our specialist team of consultants look forward to discussing your requirements in more detail and we have three easy ways to get in touch.
Call us: 03454504600
Complete our contact form
Live chat now: Via the pop up