IT infrastructure solutions to enhance your business
With IT Infrastructure it is crucial to make sure the foundations are solid to support your business applications and future business growth plans. IT Infrastructure services come in the form of on-premise, a virtual Cloud-based service or a Hybrid of both. Infinity Group understand the emerging technologies and recommend the optimal IT solutions with our Business IT Solutions and a wide range of IT Outsourcing Services that fully support your application, service and resource requirements.
A leading IT Company
We are a specialist IT support provider, our consultants design solutions that are specific to the current and future needs of your organisation. Our  consultancy service includes the design of new IT infrastructure solutions as well as further enhancing existing setups.
Speak to us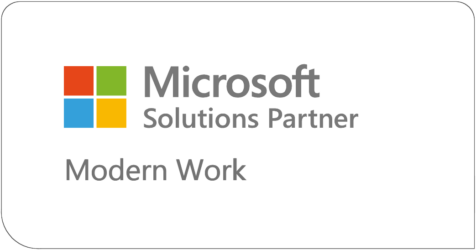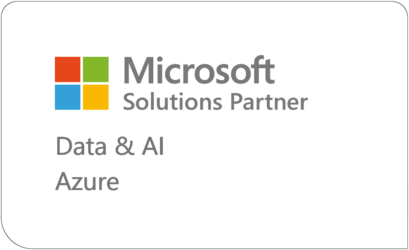 Sevice Desk performance
Supporting everything across the modern workplace, including the school environment, our service desk strive to offer the best service possible to each of our clients.
1 Min
average call response time
71 %
first contact fix rate
96 %
customer satisfaction
What are the benefits of IT infrastructure consultancy?_
Over time the IT Infrastructure setup within an organisation will require further optimisation. Having the right Solution in place will increase business efficiency, reduce costs and help to improve customer satisfaction. It also ensures your organisation is sufficiently protected from security threats such Malware and unauthorised access.
We will audit the current setup of your organisation and provide strategic IT Consultancy on how this can be further improved. Alternatively we also provide IT Infrastructure Consultancy to completely overhaul the existing setup should it not be performing to the required needs of the business.
Speak to us
We are a leading provider of IT infrastructure support in the UK_
IT Infrastructure_
Our specialist IT Consultancy team will analyse your current setup and design and deploy a more robust solution to your current internal and external business needs.
Managed IT Support_
Whether you are looking to migrate your organisation to the Cloud or implement a wide range of new technologies we can assist with the planning and the seamless migration.
Data Storage_
Our IT Consultants are specialists in Disaster Recovery, Cloud and Onsite Backup and GDPR Compliant solutions. Please get in touch to discuss your requirements.
Customer Service Excellence_
We're incredibly proud to be recognised by Feefo as a Platinum Trusted Service provider. Testament to our client first approach across Infinity Group.
IT Infrastructure FAQs
What is IT Infrastructure?
IT infrastructure encompasses all the components that organisations need to operate their IT environments. It includes physical hardware (servers, computers, networking devices), software (operating systems, applications), storage solutions (databases, data centres), and network resources (routers, switches) required to store, process, monitor, and manage data. Cloud services and virtualisation are also integral parts of IT infrastructure. A robust IT infrastructure ensures seamless communication, data management, and application execution within an organisation, forming the backbone of modern businesses.
How do you document IT Infrastructure?
Documenting IT infrastructure involves creating detailed records of all hardware, software, networks, and processes within an organisation. This includes network diagrams, hardware configurations, software licenses, security policies, and procedures. Utilising tools like network mapping software, configuration databases, and version control systems. Regularly updating documentation to reflect changes, ensures accuracy. Proper documentation aids in troubleshooting, maintenance, and planning for upgrades, enabling efficient management of IT resources.
How much does IT Infrastructure cost?
The cost of IT infrastructure varies widely based on factors like the size of the organisation, its needs, and the complexity of systems. Small businesses might spend a few thousand pounds on basic setups, while larger enterprises with complex requirements could invest millions. Costs include servers, networking equipment, software licenses, security measures, and ongoing maintenance. Additionally, cloud-based solutions offer scalable options with monthly subscriptions.
What are the main benefits of IT Infrastructure?
IT infrastructure offers essential benefits to businesses, including streamlined operations, improved efficiency, enhanced communication, and increased scalability. It provides a robust foundation for digital transformation, enabling innovation and agility. Reliable infrastructure ensures data security, facilitates remote work, and supports seamless customer experiences. Through cloud services, businesses gain flexibility and cost-efficiency. Effective IT infrastructure management optimises resources, boosts productivity, and fosters competitive advantages.
What services are included in IT Infrastructure?
IT infrastructure services encompass a range of offerings vital for an organisation's technology backbone. These include network setup and management, server provisioning and maintenance, storage solutions (both on-premises and cloud-based), database management, security measures (firewalls, encryption), virtualisation technologies, and disaster recovery systems. Additionally, services often involve software installation, updates, and support for operating systems and applications. Monitoring, backup solutions, and help desk support are also part of IT infrastructure services, ensuring seamless operations, data security, and efficient troubleshooting.
We would love
to hear from you_
Our specialist team of consultants look forward to discussing your requirements in more detail and we have three easy ways to get in touch.
Call us: 03454504600
Complete our contact form
Live chat now: Via the pop up