What is Microsoft 365_
Microsoft 365, formerly Office 365, is an integrated suite of productivity and collaboration tools and apps designed to connect your workforce. Microsoft 365 is a cloud-first platform, that helps people work smarter. With industry leading applications like Microsoft Teams, SharePoint, Exchange and Viva, M365 is designed to simplify your workflow – all underpinned by best-in-class cyber security.
Increase mobility_
Empower your people to truly work from anywhere, across any device. With intelligent applications and tools, Microsoft Teams allows your users to meet, collaborate and call, all from one place.
Enhance collaboration_
With leading tools such as SharePoint Online and OneDrive and Teams, your teams can collaborate seamlessly across the entirity of the Microsoft cloud – integrating into key Business Apps as well.
Deliver automation_
Increase the efficiency of your people, with custom workflow, apps and built-in automation – all backed by AI – to deliver an streamlined experience for users and customers.
With Infinity Group as your Transformation Partner, you can elevate your ways of working
Supporting a range of customers from SMB, through to larger enterprise, we'll work with you to get the very best value from your investment in Microsoft 365. We'll work with you to understand you requirements and ensure you have the support to implement new solutions like Microsoft Teams, SharePoint and Exchange Online. Our dedicated security team will also be able to help protect your environment with enhanced security technologies.
Speak to a specialist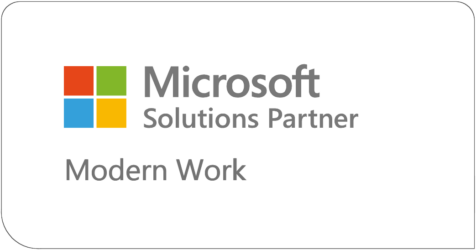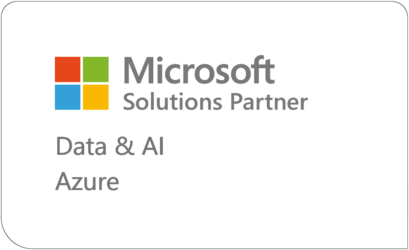 Understanding your challenges and unique goals_
Microsoft 365 Readiness_
Looking to migrate your legacy systems to Microsoft 365? By understanding your unique goals and requirements we'll ensure you get the most out of your Microsoft 365.
Cloud migrations_
Whether you are looking to migrate to Microsoft, undertake a SharePoint or data migration, or a legacy Exchange email migration, our team are on hand to help you transition to the cloud easily.
Teams deployments_
Providing your teams with end-to-end designs, planning, strategy and adoption plans, we'll work with you to ensure your Microsoft Teams deployment is a success.
Stay secure_
Microsoft lead the way in security technologies. Why look anywhere else? Consolidating your security portfolio, backed by Microsoft, you can reduce and mitigate cyber risk in modern world.
Fully managed Microsoft 365 support_
Our dedicated service desk is filled with people who are ITIL trained and fully Microsoft certified, ensuring that you don't run the risk of any downtime with your solution.
Customer Service Excellence_
We're incredibly proud to be recognised by Feefo as a Platinum Trusted Service provider. Testament to our client first approach across Infinity Group.
Clients we have helped deliver a Modern Workplace_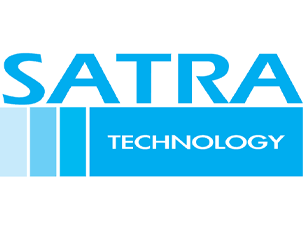 Our approach to helping you move to Microsoft 365_
Our Service Desk is fully versed in Microsoft 365_
Our consultancy team have specialist knowledge across the Microsoft product stack which includes Microsoft 365, Dynamics 365, Azure.
Learn more
1 Min
average call response time
71 %
first contact fix rate
96 %
customer satisfaction
Microsoft 365 FAQs
What is Microsoft 365 for business?
Microsoft 365 for Business is a comprehensive suite of tools and services that can significantly enhance productivity, communication, and collaboration within your organization while offering security and compliance features to protect your data
What is included in Microsoft 365 business?
MS 365 for business includes MS Office Apps, Cloud Storage (OneDrive), Email (Exchange Online), SharePoint, MS Teams and Device Management..
How much is Microsoft 365?
The cost of Microsoft 365 will depend on the level of licencing which you purchase, how many licences you need, and how much support you need getting everything set up.
What is Microsoft Modern Workplace?
Modern Workplace refers to the idea of working using the latest productivity tools from Microsoft. There are a large number of productivity enhancing tools in the Microsoft toolset, such as being able to transcribe meetings, annotate documents, find mutual meeting availability, and more. A modern workplace is one where people know how to use these kinds of tools, and use them to save time and work more efficiently. There are other tools such as Viva Engage (the corporate social network), Microsoft Team, SharePoint and more that can all be used to support a truly modern workplace.
Do I need 365 for business?
Almost every organisation in the world requires a set of tools to support the basic functions of the business such as communication, collaboration, content creation and customer interactions, Microsoft 365 contains all these tools in one simple to understand and use offering.
Speak to us about your Microsoft 365 requirements_
Our specialist team of consultants look forward to discussing your requirements in more detail and we have three easy ways to get in touch.
Call us: 03454504600
Complete our contact form
Live chat now: Via the pop up