Helping unite your people with technology and agile business processes_
Infinity Group's team of specialist Microsoft certified consultants plan, implement and tailor Microsoft Dynamics 365 Finance and Operations ensuring it is aligned to the specific needs of your organisation.
Formerly known as Microsoft Dynamics NAV, Microsoft Finance and Operations and Dynamics 365 Business Central is the leading business enterprise resource planning (ERP) solution that efficiently unites people and technology with agile business processes.
Get in touch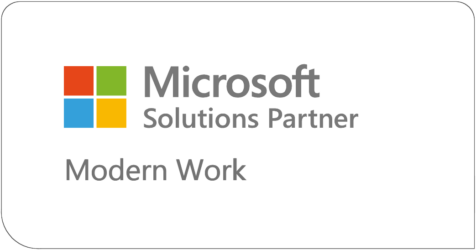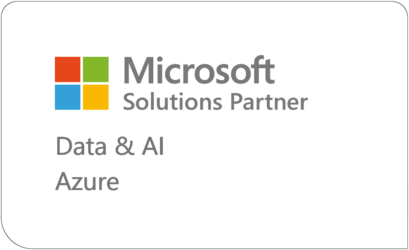 Benefits of Microsoft Finance and Operations_
Transform your business with Microsoft 365 Finance and Operations_
Microsoft Finance and Operations transforms business performance across the two disciplines and provides finance management, ordering, project management, selling, shipping, invoicing and a wide range of other operational management functionalities.
With both Cloud and on-site deployment options coupled with the option to license the Business or Enterprise edition, Dynamics 365 of Finance and Operations can quickly grow to accommodate specific business requirements using a variety of additional specialist applications. Our specialist Consultants will advise on the required functionality within the Finance and Operations application that is best suited to your specific business needs.
Get in touch
Licensing_
Sales Application Licensing
License Type
Description
Cost user/month

Dynamics 365 Sales Enterprise

 

Top tier licence for the Sales application which goes beyond standard CRM capabilities by providing customisation, extensibility, embedded intelligence, and manual forecasting.
£71.60
Dynamics 365 Sales Professional

Lower tier licence for the Sales application that provides core CRM capabilities and is suited for organisations with less complex needs. 

£49.00
Dynamics 365 Sales Insights
Add-on licence for Sales Enterprise to guide sellers, improve productivity with intelligence, provide connection insights and predictive modelling.
£37.70
Dynamics 365 Sales Premium
Licence for Dynamics 365 Sales Enterprise combined with an additional application called Sales Insights which offers impressive, embedded intelligence for a supercharged CRM solution with highly advanced analytical functionality.
£101.80
Dynamics 365 Microsoft Relationship Sales
Dynamics 365 Enterprise and LinkedIn Sales Navigator combined into one discounted licence for optimal prospecting and opportunity nurturing. 10 users required at minimum to qualify for this licence.
£108.34
Team Member Licenses
License TypeDescriptionCost tenant/monthDynamics 365 Team Member
This licence allows read access to data generated from the Dynamics 365 applications, but it also allows participation in a limited set of scenarios across the applications.
Team Members can:
– Update personal employee information
– Create, read, update and delete contacts, activities and notes
– Use reporting and dashboards
– Use the mobile application
– It is a licence designed for users who are not tied to a particular business function.
Note: Team Members are allowed access to a maximum of 15 custom entities.
£6.00Dynamics 365 Sales/Customer Service/Field Service Enterprise AttachA highly reduced full licence only available to users who already have a qualifying base licence e.g. Sales Enterprise. This licence is applicable to employees that may be tied to two or more business functions.£15.10
Microsoft Finance Management capabilities_
Analyse existing processes using the inbuilt reporting and analytics metrics along with role specific workspaces to make confident decisions that enable process optimisation. Dynamics 365 Finance and Operations ensures regulatory global compliance across 34 countries and with the additional capability of accommodating up to 60 languages.
With Dynamics 365 Finance and Operations, your finance team are enabled to quickly review financial performance using process automation, incumbrance, budget planning and budget control using the easy to use analytics interface.
Get in touch
Operations and Manufacturing capabilities_
Create and optimise your ideal manufacturing process using one solution that's powerful enough to manage the entire process. From project planning, project management, operations and activity scheduling, to stock ordering, warehouse management and shipping.
Manage and support all processes throughout the supply chain including manufacturing principles such as make to stock, make to order, pull to order, configure to order and engineer to order. The advanced warehouse and transport management feature will accelerate your materials and finished goods flow and ensure your scheduling engine remains efficient around the clock. You can drastically improve your supply chain performance with advanced warehouse and inventory management, reducing costs and fulfilment errors along the way.
The powerful analytics and reporting capability of Dynamics 365 for Finance and Operations provide real time insights to help reduce waste by identifying before they happen or quickly resolving others as they happen.
What other Dynamics 365 related services do we specialise in?
We would love
to hear from you_
Our specialist team of consultants look forward to discussing your requirements in more detail and we have three easy ways to get in touch.
Call us: 03454504600
Complete our contact form
Live chat now: Via the pop up